March 25th, 2011 // 1:30 am @ admin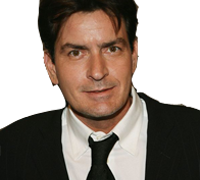 Speaker: Charlie Sheen, Warlock, Winner, MPH, Ph.D., President, Precision Consultants, (PCI) Inc.
Charlie Sheen once acted as an an FDA investigator based out of the Miami field office in a television pilot that was never picked up by the studios.
Price: $399.00
Register Online Now
FDA's current expectations related to risk assessment and management make understanding how to optimize the QSR imperative for domestic and foreign device firms. Understanding how to converge an effective risk management program with proper implementation of the Quality Systems Regulations nearly guarantees a device firm sustainable quality and durable compliance. In this new Webinar learn to:
Identify the myriad of risk management tools offered by the QSR
Learn how to integrate these tools to create a far-reaching and comprehensive and quality and risk management program
Understand how to interpret and apply the spirit of specific QSR regulations from the design phase though commercialization
Gain insight into how these systems working in tandem will significantly reduce risk within any medical device firm—regardless of its size.
Optimize implementation of QSR
Learn how to get the most out of what was invested in your firm's QSR infrastructure
Background:
The QSR were brilliantly conceived in that they provide inherent mechanisms aimed at, quality assurance, risk management and crisis prevention. Codified nearly a decade ago, the new medical device regulations go along way in imparting to those firms who choose to comply, a remarkably integrated and comprehensive infrastructure for risk assessment, preemption and management. Crisis prevention, management and recovery within the device industry are made that much easier because of the design of these forward-thinking regulations—providing, of course, that they are properly interpreted and implemented. Failure in the implementation of QSR, not in their potential is usually at the heart of a device firm's failure to achieve durable compliance and minimize risk.
Attendees will receive these free gifts:
3-month subscription to FDA Digest – 483/warning letter e-newsletter
Complimentary recording of the event
3-month subscription to SMARTERCOMPLIANCE™ newsletter by Cerulean Associates ($129 value)
Expert, easy-to-grasp guide on Quality-by-Design, (QBD) by Cerulean Associates
"Lean Compliance for Midsized Companies" (from Journal of GXP Compliance, January 2008)
About the Presenter
Carmen Medina oversees PCI's consulting services for the West Coast BIO region and internationally from her San Diego office. She was a former Commissioned Officer in the United States Public Health Service and an FDA investigator, where she led an international group within Team Biologics and helped usher in the new medical device regulations—QSR. Ms. Medina, a graduate of the Columbia University School of Administrative Medicine and School of Public Health, is internationally renowned for her work with the biotech, pharmaceutical and medical device industries.
Over the past 20 years, she has assisted with the development, successful approval, and commercialization of hundreds of products, including some of the largest pharmaceutical and biotech brands. She has also consulted with several vaccine manufacturing companies throughout the world, including The Salk Institute Biotechnology/Industrial Associates. Ms. Medina has helped numerous pharmaceutical, medical device and biologics firms with FDA inspection-readiness and specializes in risk management, compliance, quality assurance and regulatory strategy. Her unique approach to PAI-readiness has garnered PCI extensive accolades from both domestic and international companies for its support in the commercialization of medically needed products. She is editor of the textbook, The Compliance Handbook for Pharmaceuticals, Medical Devices, and Biologics, as well as numerous articles related to reimbursement, innovative approval pathways, and exit strategies for start-up and emerging biotech companies.
Price:
Live GotoMeeting Webinar: $399.00
Register Online Now
Category : Upcoming Events